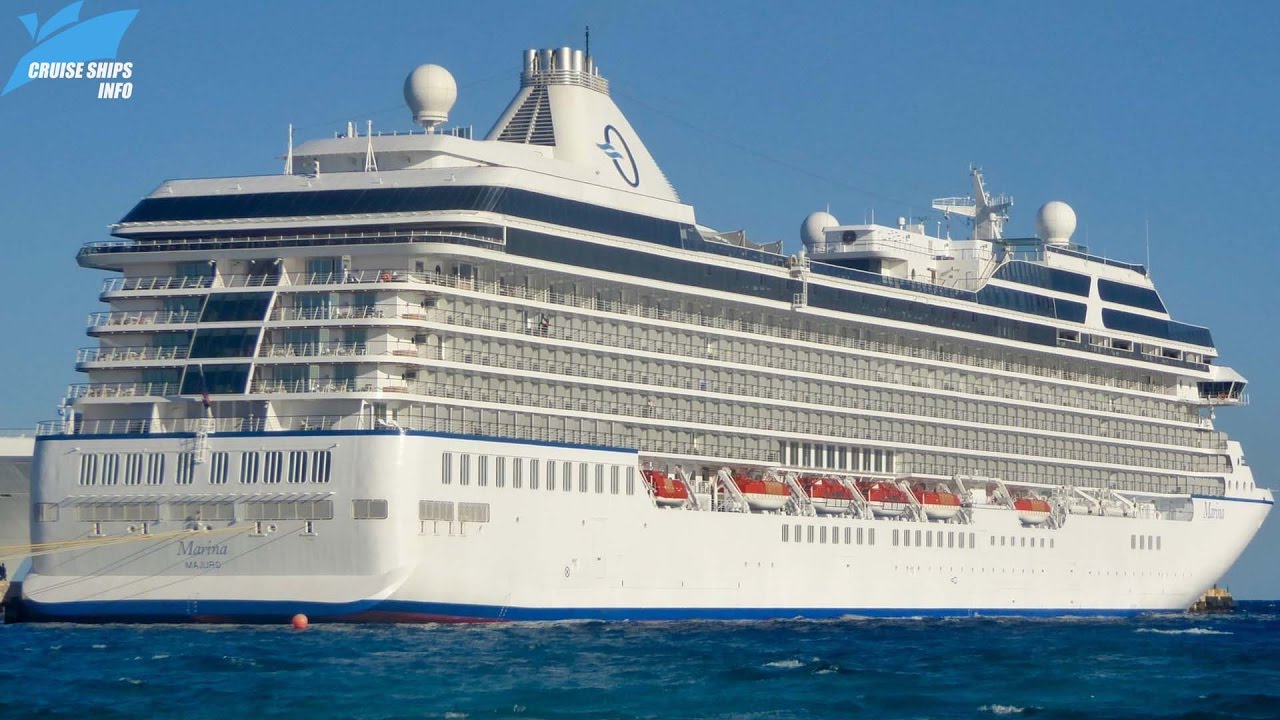 Oceania Cruise Lines
Oceania Cruises is a Miami, Florida, United States-based shipping company that operates six premium cruise ships on worldwide itineraries. The sixth ship, formerly "Ocean Princess" and renamed "Sirena", joined the fleet in 2016. Beginning this December, Regatta, Insignia, Nautica and Sirena will essentially become four new ships in a re-inspiration process without peer. Each ship will glow with a new sheen as crisp and polished as a flawless diamond. Tuscan marble, engaging works of art and designer residential furniture will adorn the re-inspired spaces. The treasured Library will be just as plush and hushed as you remember it and magnificent views will fill Horizons as never before.
We sailed recently on the Nautica and the Marina. Nautica is the smaller ship the Marina is a Mid-sized ship. We prefer the Marina. Our Cabin Choice is the Oceania Suite. We think this is the best deal all around considering the ship, staff, food, suites and price. We met people that have taken over 35 cruises on this ship. We love this Ship and Line.  If Ritz Carlton had ships, they would be like this one.  MFS
Conceived by the famed New York designer Dakota Jackson, each of the twelve Oceania Suites sprawls over more than 1,000 square feet of luxury. These stylish suites feature a living room, dining room, fully equipped media room, large walk-in closet, king-size bed, expansive private veranda, indoor and outdoor whirlpool spas and a second bathroom for guests. Also included is access to the private Executive Lounge with magazines, daily newspapers, beverages and snacks.
Oceania Suite Privileges
In addition to Suite & Stateroom Amenities
NEW – FREE laundry service – up to 3 bags per stateroom+
Priority 11 am ship embarkation with priority luggage delivery
Exclusive card-only access to private Executive Lounge staffed by a dedicated Concierge, featuring complimentary soft drinks, coffees and snacks throughout the day
24-hour Butler service
Complimentary in-suite bar setup with 6 full-size bottles of premium spirits and wines from our suite beverage menu
Fresh fruit basket replenished daily
Priority online specialty restaurant reservations
Unlimited access to Canyon Ranch® private Spa Terrace
Complimentary iPad®
Bulgari gift set and variety of amenities
Choice of daily printed newspaper
Customized entertainment system with integrated sound system and media library
Complimentary Oceania Cruises logo tote bag
Cashmere lap blankets
Complimentary shoe shine service
Complimentary pressing of garments upon embarkation++
Choice of pillow from a luxurious selection
Here are some videos of the ship. I am not really happy with these, however until I do my own I won't be totally happy. Stay tuned.
Here is a picture of the Marina, Ship I took from  Restaurant Le Grill at the Hotel de Paris in Monte-Carlo