Home 2023 Skiing
BrightLine Starts Rolling 9/22/23 Miami to Orlando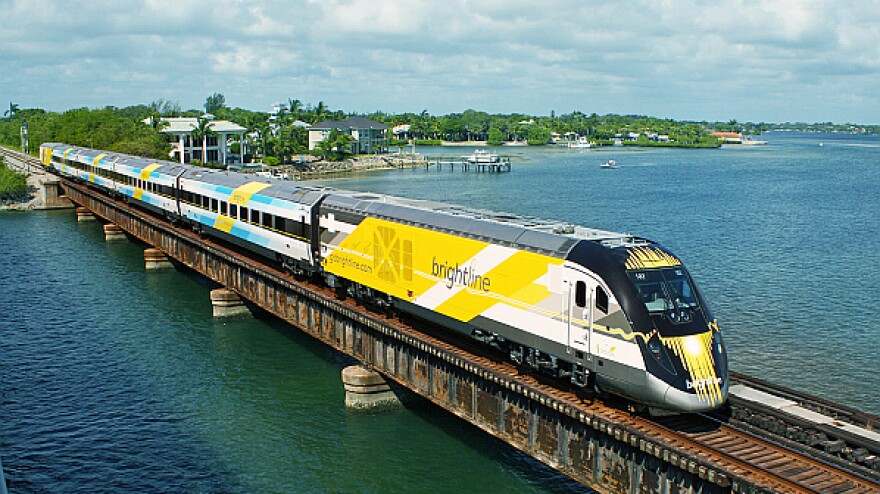 Be a part of history here in Florida! GO FOR IT!
This Website and page is under construction many of the functions are not operating, please check back soon.
The Best Five Star Skiing in North America and Europe for 2023
European elegance. Family owned and operated for over 40 years.
This high-end Alpine-style hotel is a 7-minute walk from Gondola One and a mile from the Betty Ford Alpine Gardens.
Featuring Bavarian-inspired furniture, all rooms, suites and condos have flat-screen TVs, DVD players and free Wi-Fi, plus bathrooms with heated floors. Upgraded rooms add balconies and fireplaces. Suites feature lofts and/or soaking tubs, while condos have full kitchens.
There are 4 restaurants, and a bar with live music. There's also an 18-hole golf course. Access to the spa complex, with heated outdoor and indoor pools, a gym and yoga studio, is covered by the resort fee, as is a local shuttle.
Ski in and out. The lift is at the hotel mountain side door. 
Off I-70 and with access to Beaver Creek Mountain ski slopes, this high-end resort is 4 miles from the Vilar Performing Arts Center.
Featuring mountain or valley views, the luxe rooms offer marble bathrooms, Wi-Fi, flat-screen TVs, and tea and coffeemakers. Upgraded rooms provide balconies and/or fireplaces. Suites have living areas and/or kitchens. Seasonal club quarters include private-lounge access, breakfast and refreshments. There's 24/7 room service.
Amenities consist of a coffee shop, a gastropub, upscale dining and a bar/grill with a terrace, plus a spa, a gym and a heated outdoor pool. Breakfast and parking are available (fee).
Montage Spa and Resort Deer Valley, Utah

St. Regis Hotel and Spa Aspen, Colorado

The newest major Ski Resort built in the USA  2010,

Experience 6 Mountains, More than 20 Lifts & 100 Trails
This high-end, American craftsman-style ski-in/ski-out resort is 3.8 miles from the center of Park City and 36.2 miles from Downtown Salt Lake City.
Refined rooms feature beds with luxury linens, marble bathrooms with soaking tubs, free Wi-Fi and flat-screen TVs, plus gas fireplaces, and balconies or terraces. The 1- to 3-bedroom suites offer separate living areas, and some have full kitchens and dining rooms.
Dining options include a fine-dining restaurant, a burger bar, a sushi restaurant and a pub. There's also a spa, indoor and outdoor pools, as well as a fitness center, a ski/bike valet and a related mountain activities center.
Embrace the extraordinary at The St. Regis Aspen Resort, a five-star luxury destination nestled at the base of Aspen Mountain. From our hotel's enviable vantage point, guests can enjoy world-class skiing or stroll over to historic Aspen, where luxury boutiques and charming restaurants beckon. 
Remède Spa, our award-winning wellness destination, is renowned as one of the world's premier hotel spas, while our heated outdoor pool and hot tubs overlook stunning Aspen Mountain. A host hotel of the FOOD & WINE Classic in Aspen, our resort is defined by exceptional culinary experiences; Velvet Buck presents modern mountain cuisine and Mountain Social is the definitive après ski destination serving handcrafted cocktails.
 Retreat into sophistication in our luxury rooms, suites and residences, each featuring sumptuous 400-thread-count Frette linens, spacious marble bathrooms and custom furnishings by Ralph Lauren. Throughout your stay, our St. Regis Butler Service stands ready to assist you 24 hours a day.
Amangani Resort and Spa Jackson, Wyoming
Madeline Hotel and Residences Telluride, Colorado


Offering mountain views, this upscale resort is a 4.8-mile drive from downtown Jackson and 5.3 miles from Snow King Mountain ski area.

Sophisticated suites offer free Wi-Fi, flat-screen TVs, fireplaces and minibars, as well as private patios or balconies with mountain views. Room service is available.

Amenities include a heated outdoor pool and a hot tub, along with a fitness center and a spa. There's a stylish restaurant with redwood-paneled walls and mountain views, and a sophisticated lounge with 2 fireplaces, plus a library, a terrace and meeting facilities.
Next to the slopes and ski lifts of Telluride Ski Resort, this upscale ski-in/ski-out resort hotel is 8 miles from the Sheridan Opera House.
Posh rooms with slope views offer free Wi-Fi, flat-screen TVs and iPod docks, plus coffeemakers and soaking tubs; some have balconies. Suites add living rooms, sofabeds and fireplaces; apartments also include kitchens. Room service is available.
Amenities include 2 rustic-chic restaurants, a candy shop and a cafe. There's also a chic spa, an outdoor pool with 2 hot tubs, and a patio lounge area with fire pits. A ski valet, exercise classes and pet services are also offered. Resort fees apply.
Mt. Cervin Palace Zermatt, Switzerland

A 5-minute walk from the Gornergrat Railway, this luxury alpine-style hotel is a 4-minute walk from the Matterhorn Museum and less than 1 km from the nearest ski lift.

The refined rooms, some with rustic-chic decor, offer free Wi-Fi and flat-screen TVs, plus mountain views. Upgraded rooms add sitting areas. Family suites feature separate living rooms with fireplaces.

Breakfast is complimentary. Other amenities include 3 restaurants, a Japanese eatery and 2 bars. There's also a spa and a fitness center, plus saunas, hot tubs and an indoor pool.
Grand Hotel Zermatterhof, Zarmatt Switzerland

Step inside the Grand Hotel Zermatterhof and be transported to a world where time takes on a whole new meaning. Here, they believe that time is the last true luxury and that a hotel is a place for spending time in.
Boasting an unmatchable blend of historic charm coupled with modern decór, Grand Hotel Zermatterhof is a luxurious hotel in the heart of Zermatt, Switzerland. Just moments away from world-class skiing, vibrant nightlife, and lush garden surroundings, the Swiss resort features exquisite views of the towering mountain Matterhorn in the Alps.
With the fine dining offered at the gourmet on-site restaurants, the relaxing and rejuvenating treatments at the spa, and a variety of hotel activities, guests will enjoy this remarkable Swiss home away from home.
Open since 1913, this premium seasonal hotel with turrets and mountain views is an 8-minute walk from Gstaad train station, 2 km from Gstaad BDGAG-lge ski lift and 19 km from Golfclub Gstaad-Saanenland.

The upscale, country-chic rooms and suites offer free Wi-Fi and flat-screens. Upgraded rooms add mountain views and/or seating areas, while suites feature separate living areas, whirlpool tubs and/or multiple balconies.

Dining options include an elegant international restaurant and a cozy Italian eatery, plus a cigar lounge and a nightclub. There's also an indoor pool, a seasonal outdoor pool, and a spa with a gym, a Pilates studio and a hammam..
Built in 1896, this landmark luxury hotel, open seasonally, overlooks Lake Saint Moritz and offers views of the surrounding Swiss Alps. It's a 6-minute walk from the cable car and train stations, and 7 km from Engadin Airport.

Elegant rooms offer free Wi-Fi, flat-screens and minibars, plus butler service. Upgraded rooms add balconies with lake or mountain views. Suites feature living rooms; some also have Jacuzzis and grand pianos.

Dining options include 2 formal restaurants, a pizzeria and 3 polished bars. There's a spa with indoor and outdoor pools, a gym and tennis courts, as well as an ice rink. Airport and train transfers are available.
AIRELLES VAL D'ISÈRE - MADEMOISELLE
Les Chalets du Mont d'Arbois, Megève, France
At the Place de Neige, in the very center of Val d'Isère, an edifice of stone and wood takes pride of place at the edge of the ski slopes, defying the majestic summits of the Vanoise mountains. Airelles Val d'Isère, Mademoiselle invites those enamored with the mountains to live their own fairy tale.
At an altitude of 1,850 meters, the new five-star hotel is like a magnificent trip to ancient times in the magic kingdom of snow. Inspired by the medieval period, Mademoiselle castle conjures up the architecture of the most beautiful residences in the Alps from long, long ago.
 A grandiose and separate world, as luxurious as it is welcoming. Guestrooms, suites and five private apartments with a dedicated butler, a 1.200 squared-meters Guerlain spa with a pool, a magical children's kingdom, a cozy ski salon, a gallery of boutiques hosting iconic brands, four restaurants with an 860-sqm, south-facing terrace.
Housed in 3 chalets, this posh, storied hotel in the ski resort town of Megève is 3.5 km from the village center.

Rustic-chic rooms feature valley or mountain views, as well as minibars, flat-screen TVs and free Wi-Fi. Upgraded rooms and suites offer antique furnishings, balconies and/or fireplaces. There's also a refined apartment.

Breakfast is offered for an additional fee and can be served in-room, in the restaurant, or on the terrace in summer. The acclaimed restaurant serves Modern French cuisine. A high-end spa offers 4 treatment rooms and an indoor/outdoor pool. Other amenities include an 18-hole golf course and a kids' club.