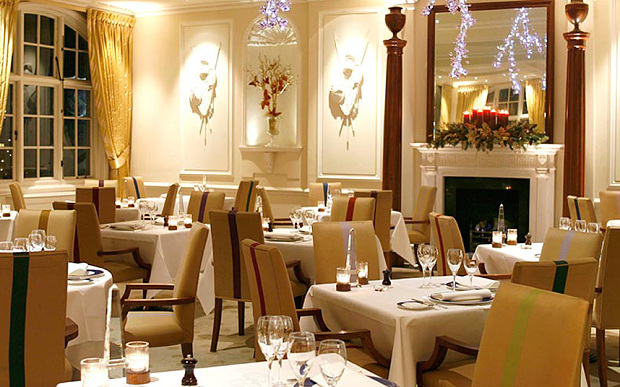 London: Goring Hotel
Over a Centery of Luxury Service
London's last remaining family-owned luxury hotel. Crafted over a century by one family, The Goring is the genuine article - a grand hotel with impeccable manners and a subtle streak of wit and wonder. With its Michelin-starred restaurant, The Goring is well known for its exceptional food, making our overnight stay with dinner the ultimate treat for foodies.Families are flocking to The Goring - bring your little ones to experience fun and games at our fabulous luxury hotel in central London.
I have stayed here many times. Each time it's a new and wonderful experience. The Goring staff always goes the extra mile for you. I always feel like I am at home when staying at the Goring.
The Goring stands out from the crowd as London's last family-owned luxury hotel, with over a hundred years of passion for hospitality and commitment to service. Our staff are trained to the highest standards of hospitality – always retaining a timely touch of fun. At The Goring, we love to indulge our guests and make them feel at home, and after 108 years, we still continue to surprise and delight even the most frequent of guests.
Great service is not about awards, but it is always a delight when The Goring's staff are honored for their hard work, commitment and generosity. The hotel continues to be recognised and awarded in the UK and internationally; recent accolades have included
The Goring has some of the finest luxury suites in London. Classic design and up-to-the-minute innovations combine seamlessly with the charm and elegance of English heritage in the hotel's suites, each one individually designed by one of a number of renowned British designers. The Goring footmen are on-hand to assist guests during their time at the hotel – a true indulgence.
Set on a quiet, leafy street in Belgravia - one of London's most desirable areas - The Goring is well located to enjoy the best that this exciting city has to offer. Only a royal wave from Buckingham Palace and just a toss of a tote from Knightsbridge and Mayfair, the hotel is perfectly placed for shopping or theatre, work or play.
With an elegantly designed, Michelin-starred dining room, a world-renowned afternoon tea and an opulent bar offering the finest wines, spirits and cocktails, The Goring offers stunning yet relaxed dining spaces that are popular with locals and guests alike.
YOUR CHRISTMAS STAY
Three Festive Nights at the Goring
Enjoy an impeccably English Christmas at The Goring in the heart of London's beautiful Belgravia. The gorgeous, family-owned hotel is the perfect place to delight in a magical Christmas with all of the traditional trimmings. Our three-night programme includes delicious food, gifts and plenty of festive cheer – all curated to give our guests a wonderful time.
The Programme
Monday 24th December – Christmas Eve
Champagne and chocolates in your room upon arrival
Christmas Eve Dinner served in The Dining Room

Tuesday 25th December – Christmas Day
Morning tea and coffee served in your room
Breakfast in The Dining Room
A Christmas gift from Jeremy Goring
A day at leisure to share gifts, take a brisk walk through the Royal Parks, snuggle up by a roaring fire and indulge in plenty of Christmas treats
Christmas Day Dinner served in The Dining Room
Wednesday 26th December – Boxing Day
Morning tea and coffee served in your room
Breakfast in The Dining Room
Boxing Day Dinner served in The Dining Room

Thursday 27th December
Morning tea and coffee served in your room
Breakfast in The Dining Room